Role: Creative Director/Lead
Indeed exists to help people get jobs. And while we know talent is universal, opportunity, especially for people in the film industry—is not. Indeed invested 1MM to give 10 BIPOC filmmakers a budget of 100K each to help jumpstart their career. 
The Premiere at The Tribeca Festival
We created an installation in Battery park made of director's chairs.
Copy on the floor read: Talent is universal. Opportunity is not. In 2019 only 14% of film writers and 15% of film directors were BIPOC.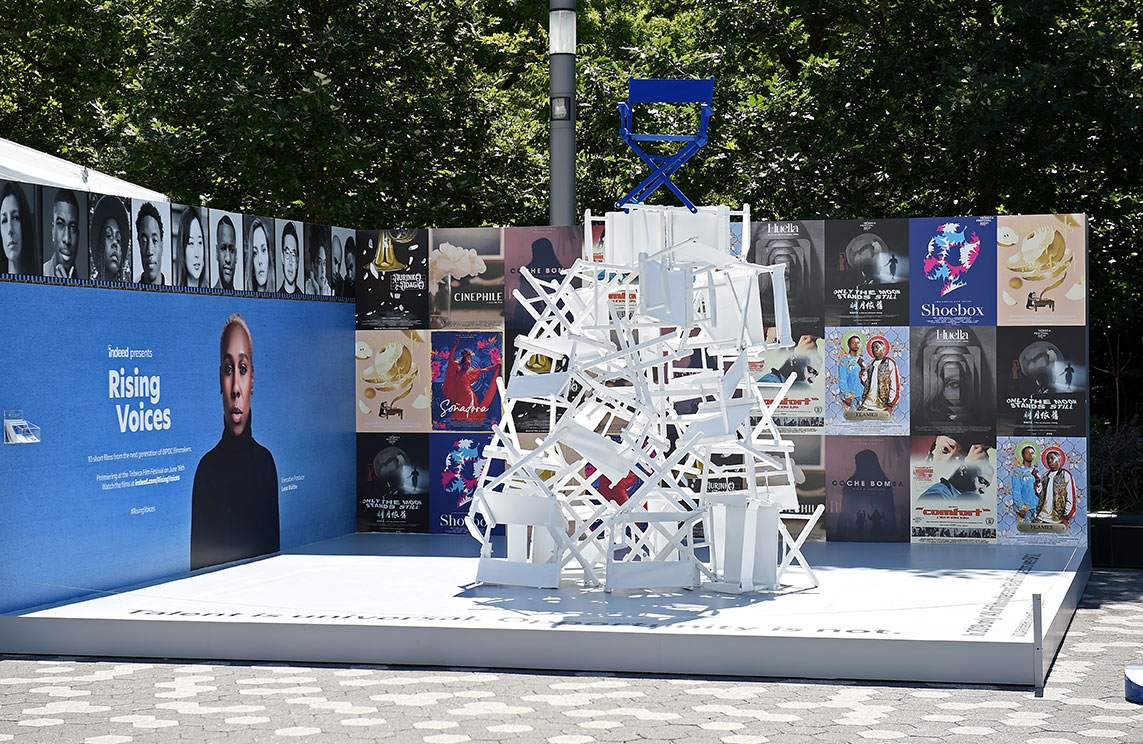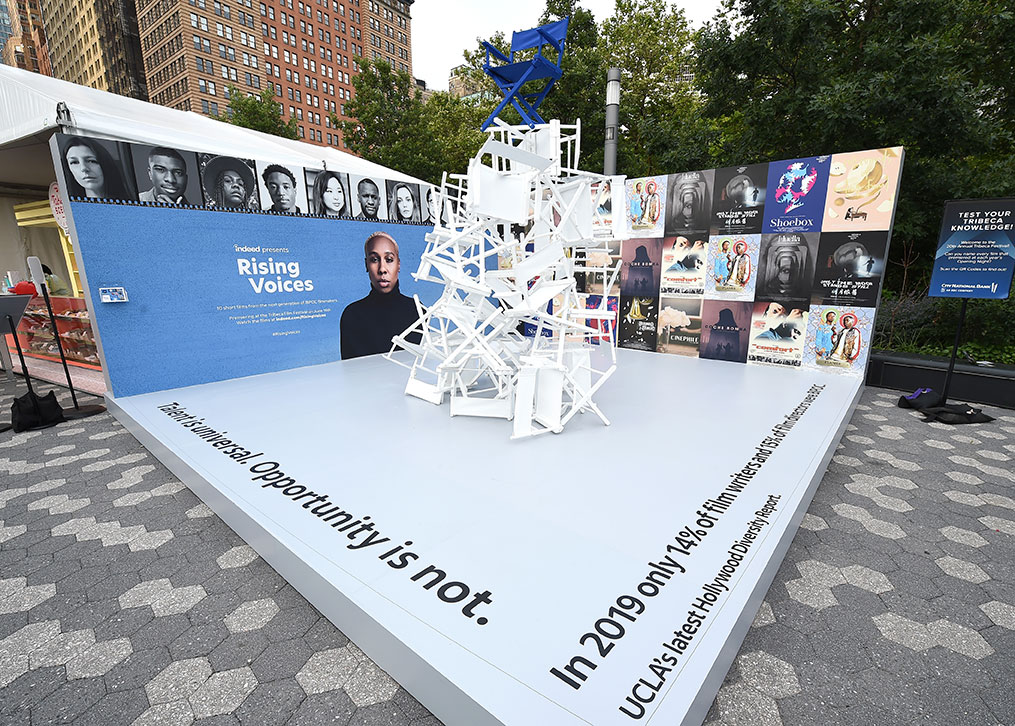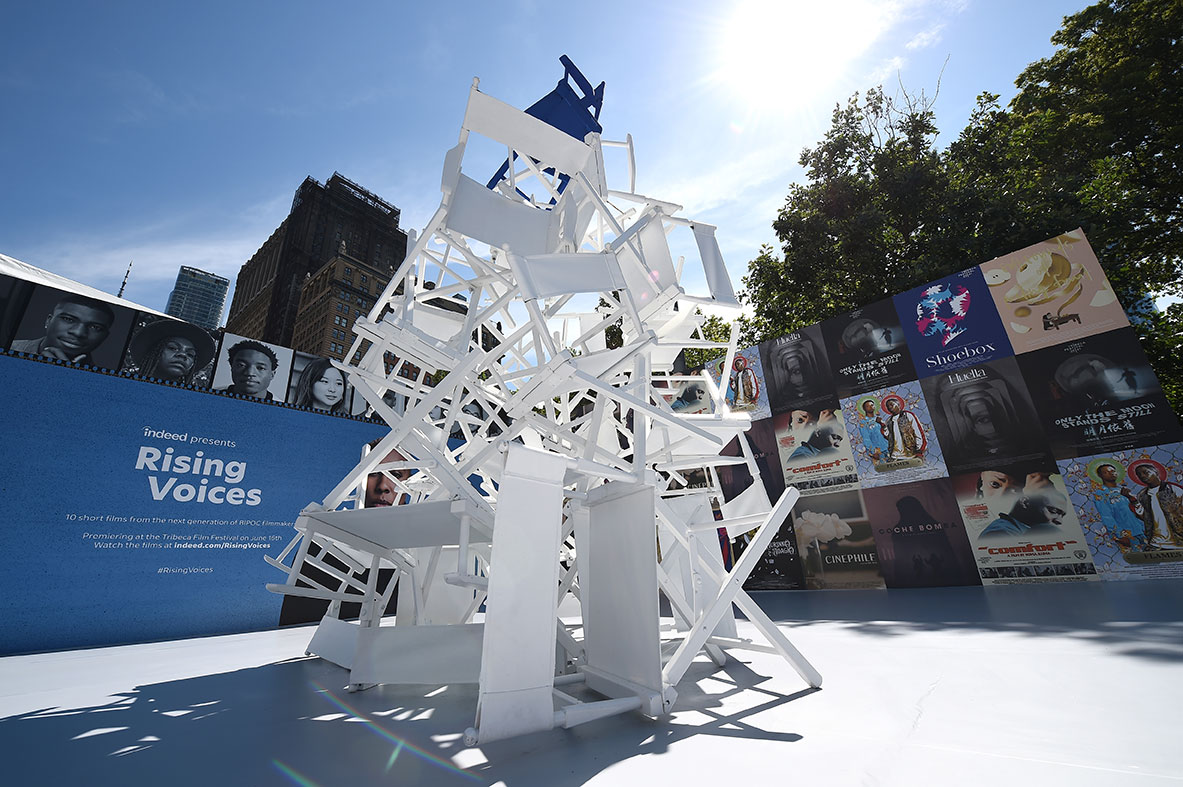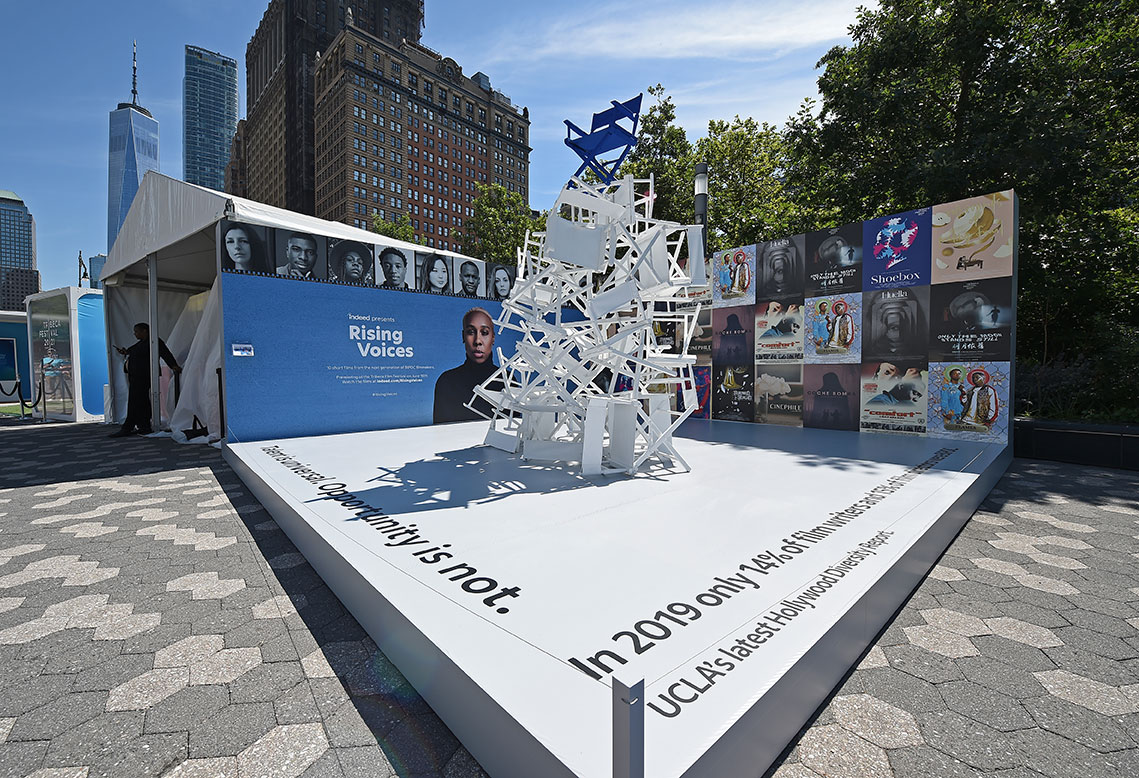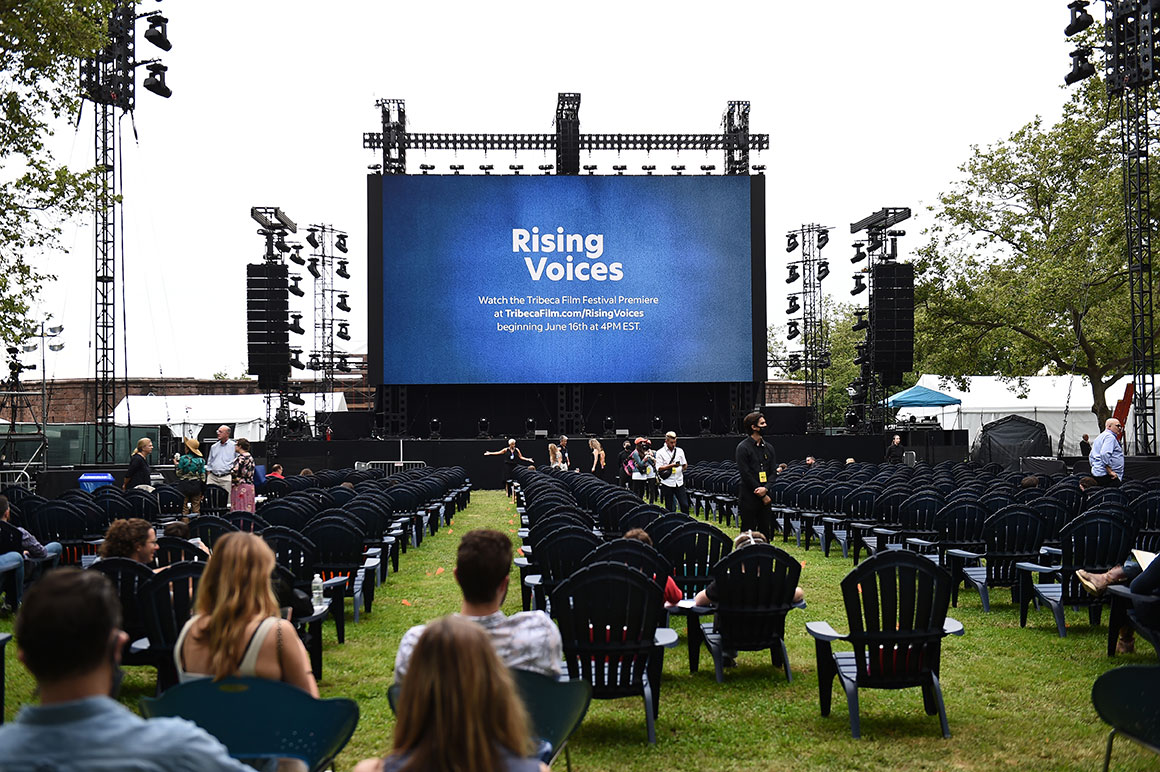 Rising Voices was born out of the question, what would happen if we took the production budget for a national TV spot and instead  invested it in 10 BIPOC creators to give them a platform for their stories about work? 
To help get the program right, Indeed partnered with Executive Producer, Lena Waithe, alongside her production company Hillman Grad, to structure and launch Rising Voices.  Mentorship was core to the program to ensure we were creating sustainable pathways to a career, so we asked PrettyBird directors, Paul Hunter, Calmatic and Melina Matsoukas to join as judges and mentors. 
A call for submissions was put out to the BIPOC filmmaking community and 10 films from over 850 submissions were selected to receive a production budget of 100,000 dollars, in addition to 10,000 dollars for their script. 
After two months of production, the 10 Rising Voices films debuted at Tribeca Festival in New York. The filmmakers shared the stage with Lena Waithe at the premiere, and the crew hosted a panel discussion at the event to discuss the program, and helped the directors at the event network and make connections. After the premiere, the films begin streaming on Amazon Prime. For the first month, for every hour streamed on Fire TV (U.S. only) of Rising Voices, Amazon committed to donate $1 to Goodwill Industries International, up to $200,000. This goal was exceeded by 3X.
This wasn't just another corporate diversity initiative set out to fund a few films. It's was firmly rooted in our mission to help people get jobs. We funded 10 films, turning each production into a hiring force. (animation of the impact/trickle affect of the jobs created) from the 10 films over 680 jobs were created.